The most extravagant accessories Cardi B has worn
The famous rapper Cardi B is known for her hit singles, her amazing personality, her crazy fashion moments and equally crazy music videos. Cardi B also does accessories like no one else, from spending crazy amounts of money on Birkin bags to bedazzled earrings engraved with her daughter's name on it. Here are some of the most extravagant accessories she has worn!
Birkin Bag collection
Cardi is a huge fan and collector of the Hermés Birkin bags and has a wall with all of the bags, where she has to stand on a ladder to reach the top shelf. Her collection is estimated to be worth around £500,000 and earlier this year she added another one to the collection.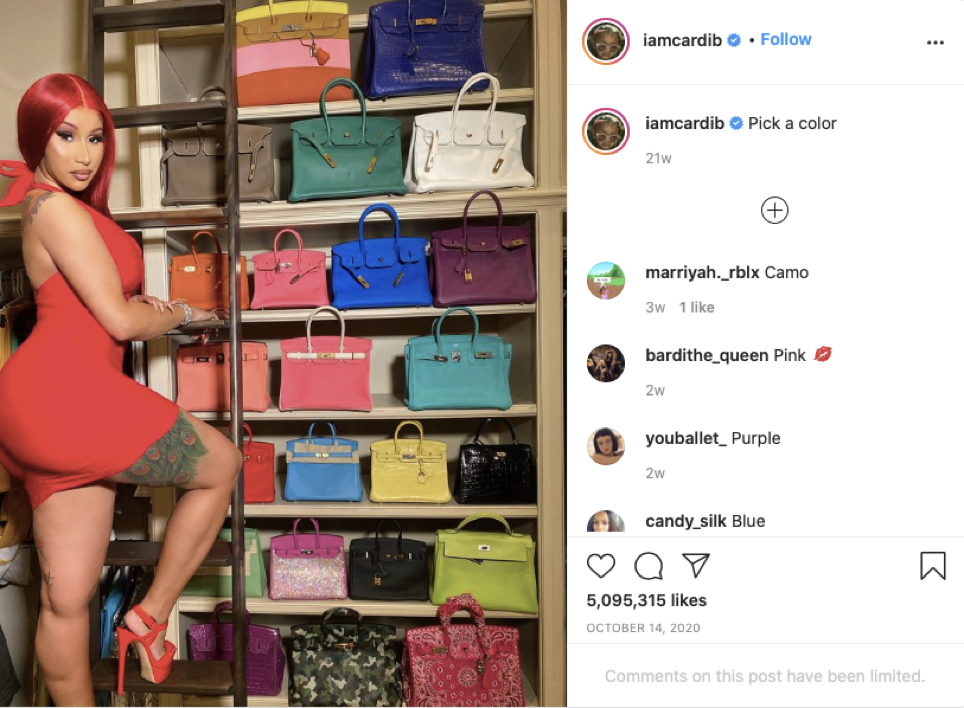 For her newest addition, Cardi spent three times the usual value of a Hermés bag, she admits on Instagram. It's a camel-coloured one and continues to explain on her Instagram that it had been a struggle for her to find this specific bag. This design of the Hermés Birkin bag is usually valued somewhere between £8,600 to £145,000 and one can only begin to imagine how much Cardi must have paid for this exclusive camel-coloured one. She states, "I was searching the world for it".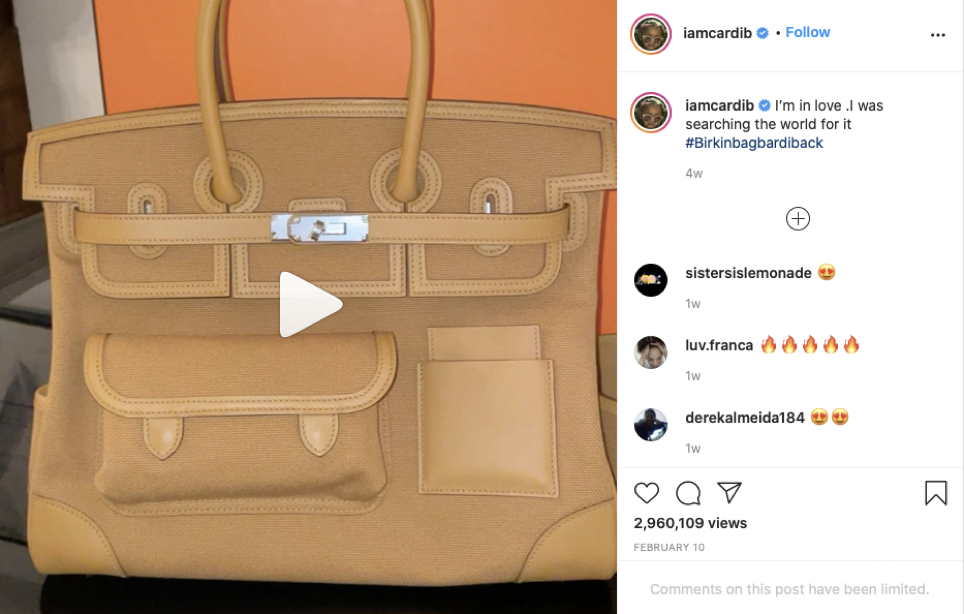 The watch gloves
In the artwork and music video for her hit single "Money" Cardi B is seen posing in almost nothing but a glamourous bedazzled hat and some crazy gloves made entirely out of watches. The gloves are from Christian Cowan´s FW19 RTW collection. The gloves have previously and very famously been called "the most ghetto s*** I've ever seen in my life" by singer Rihanna during a video with British Vogue. However, there is no denying that Cardi can really rock these crazy watch gloves.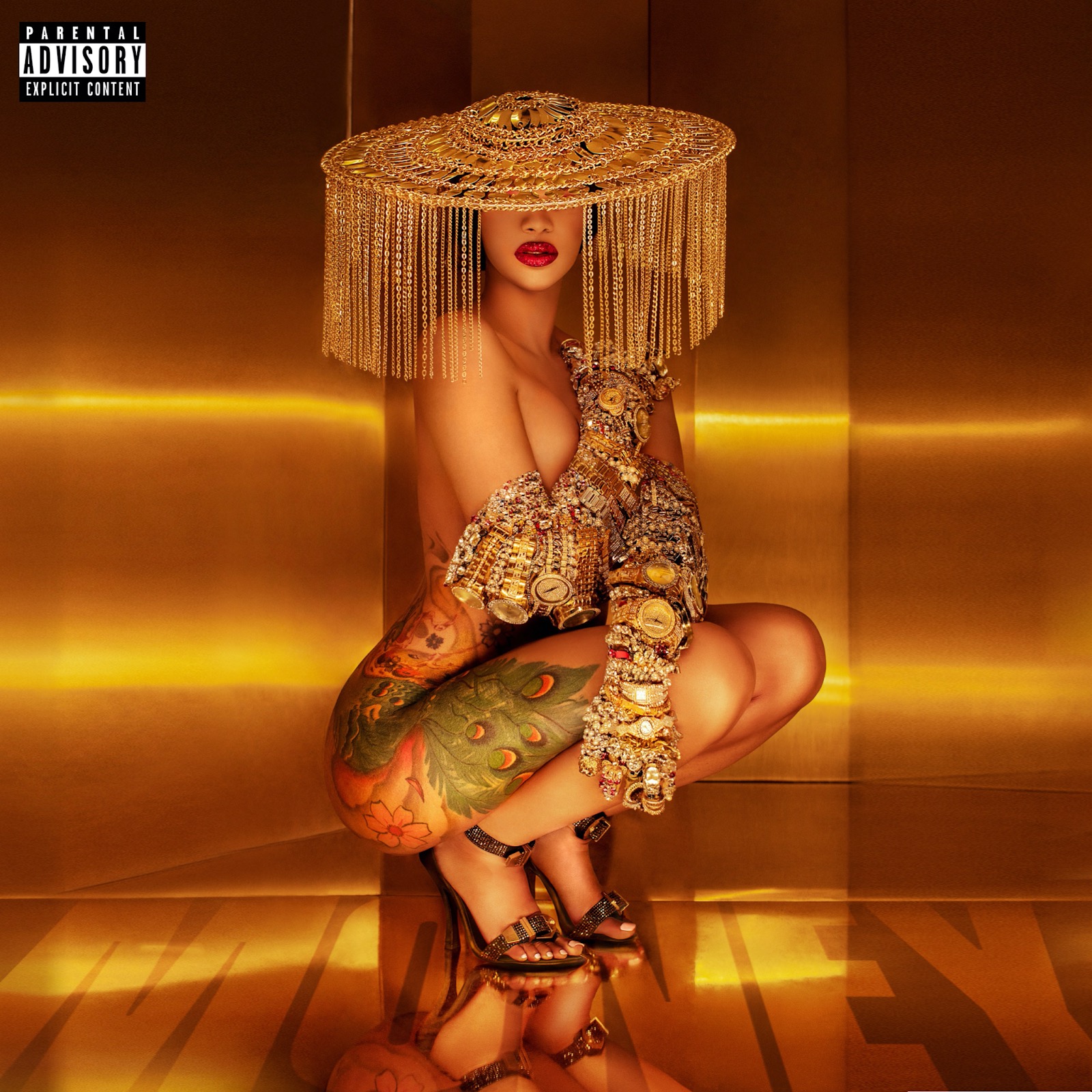 Photo: Courtesy of Atlantic Records
Kulture Earrings
In honour of her then newly born daughter, Kulture Kiari, Cardi was seen wearing customised hoops with her daughter's name on them. The earrings are covered in diamonds and customised by Pristine Jewellers and to match the earrings, Cardi wore yet another diamond covered bracelet with her daughter's initial "K" charm. This might be the most extravagant, yet extremely sweet way to show off her love for her daughter.
Credit: Cardi B/Instagram
One thing is clear that Cardi B is not afraid to show off and stand out when it comes to her accessories, she puts value in the pieces that she owns and will go to lengths to find exactly what she is looking for!
Stay tuned for more extravagant accessory news.
Until next time,
Helin from The Accessory Circle Team