Looking Back on These Practical and Stylish Pumps on The Show, The New Trend of SS20/21
Prada kitten heels Slingback Pumps SS21
These Prada kitten heels debuted on the runway for SS21, designed by co-creative directors Miuccia Prada and Raf Simons. The heels combine a retro 80s mood with a sculptural feel and added futuristic technology. So if you are going to a party and feeling that retro vibe, these are the perfect ones for you.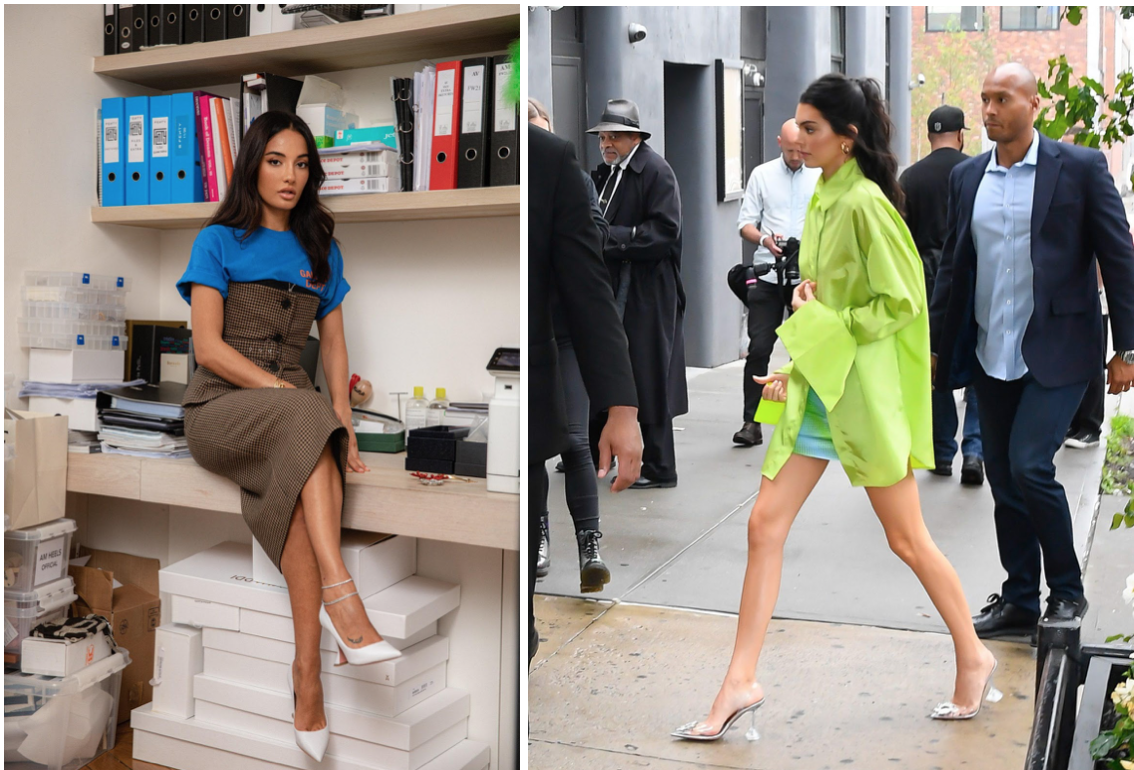 Amina Muaddi Begum crystal PVC Pumps
The most special thing about Amina Muaddi is its "pyramid heel".
The trapezoidal wine glass heel structure makes the high heels more stable and what else do we need when we shop for our new favourite heels? Muaddi's shoes and the designer herself are making a huge impact in 2020, with stars like Kim Kardashian West, Bella Hadid, and Irina Shayk seeking out her square-toed sandals, vampire boots and newly launched mini bags. These kinds of high-impact accessories are making a splash on social media lately.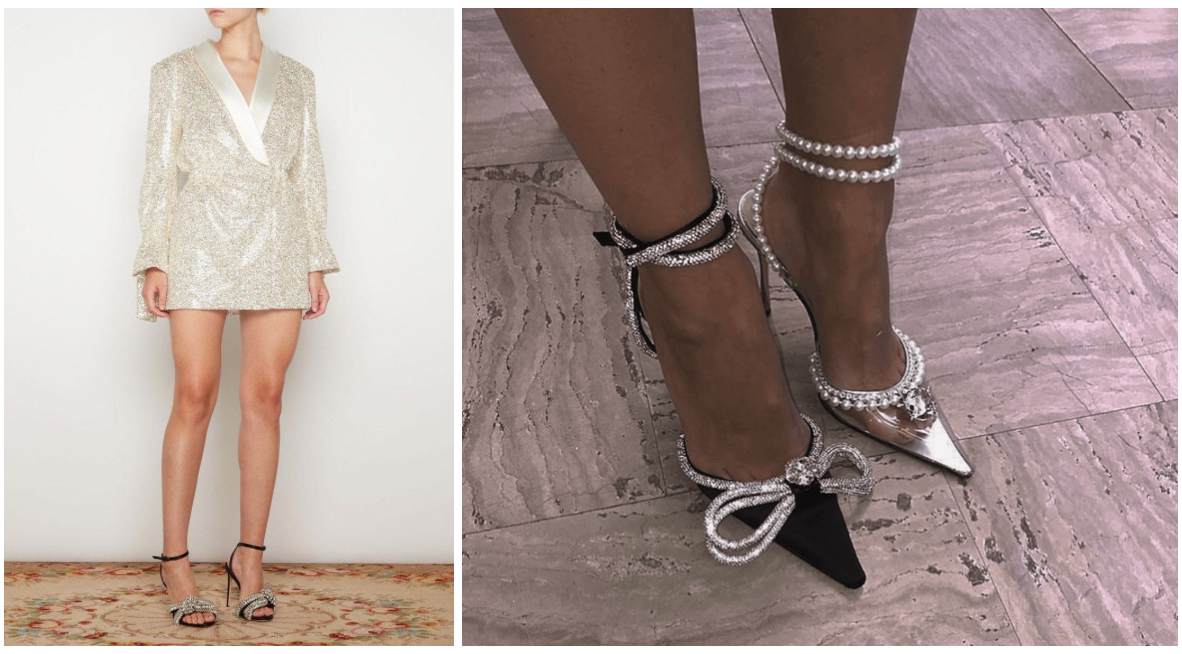 Mach & Mach Fall/Winter 20 collection
These heels from sister duo Mach & Mach are available in satin in baby pink, classic black or crisp white. These heels from the Fall/Winter 20 collection are decorated with a crystal double ankle strap and topped with a crystal double bow. Feel free to pair them with jeans or your favorite two-pieces suit for a street or ladylike look.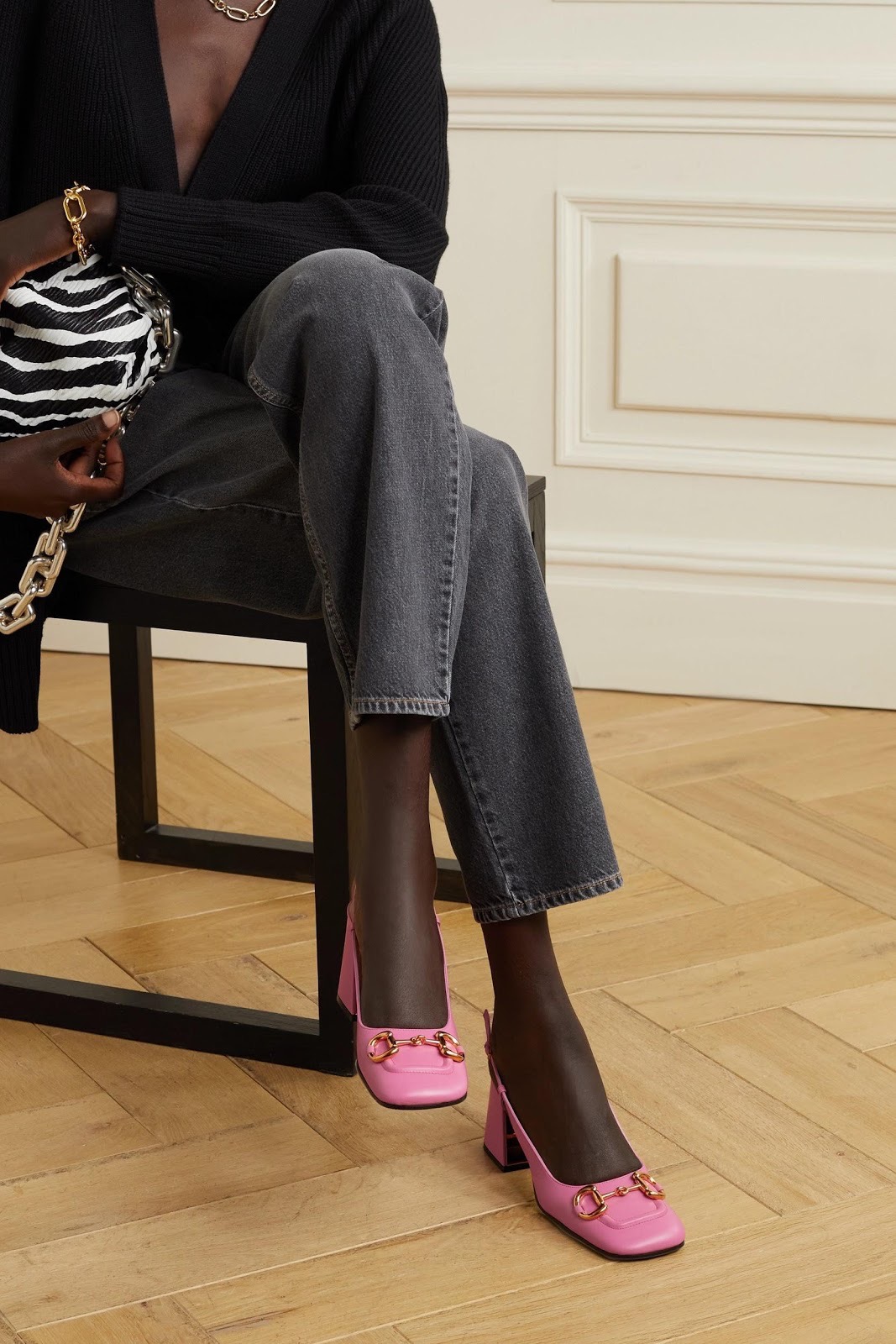 Gucci Mid-heel Slingback Pumps
Featuring a beautiful vintage touch with a square toe and sculpted block heel, the Horsebit detailing style ties in with the House's equestrian roots. The horsebit design of this model is more exaggerated than the classic Jordaan, and the overall is more bold. The square heads with the rounded lines and the thick heel design will undoubtedly make your feet look beautiful, elegant, and classy.
Love,
Irene from The Accessory Circle Team